Mood:Inspired
Poem © 2009 by Candice A. Anderson. All rights reserved.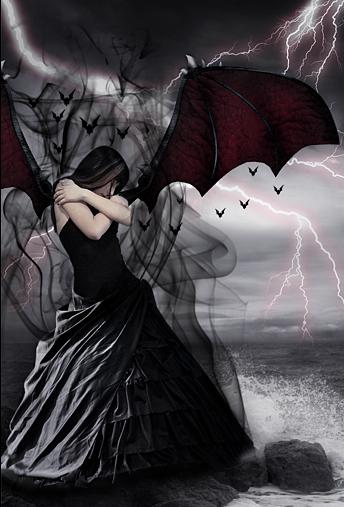 I wish, I wish,
I could disappear,
I'll ascend down into the water with the fish,

and please, don't come for me dear,

for that would be absurd,

for you, also, to whisper goodbye.

~

Twinkle twinkle little star,

how I wonder...can you be far?

Fly me away into the moon.

I hope, I hope, I can see you soon!

~

Okay, so I've been writing a lot of dark poetry lately. I'm not sure why. Don't panic! I'm not gonna consider suicide or anything like that...ever. I guess it's sort of my way of venting. Anyway, don't be lazy;leave a comment will ya'?




xoxo,
Candice.
P.S. How was your Halloween? Mine was pretty fun, even though it was too cold where I live, so my friends & I didn't get a much candy as we did last year. Last year, our pillowcases were nearly filled up. But weather here is pretty unpredictable. So, how was you Halloween?