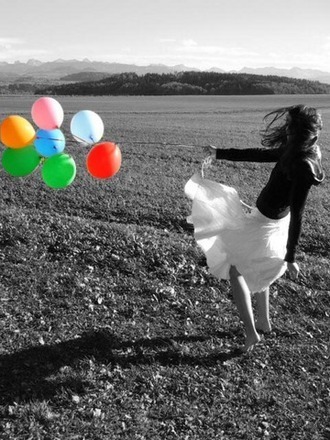 I should have known it would be an odd day because I almost missed the bus this morning. Actually, nothing fickle happened really, so don't be expecting some kind of story. This morning though, in homebase, this girl practically jumped up out of her seat and cried, "Oh my god, I broke a nail!" The next thing she did was run to the front of the room to show her friends. That's when the boys started staring blankly and snickering. That was when me and my friend October started laughing and snickering, trying to hold back our laughter
"Really? Are you serious?" was what I whispered to myself - looking up from the math worksheet. "Oh I am so going to laugh about this later," I shook my head while October agreed with me, laughing & distracting us from our work. It amused us that these things actually happen.
"She broke half of it off!" the girl's friend jumped up and shot out. The girl whose
oh-so precious nail broke
almost started crying because her face was red. And believe me, I am not exaggerating. It all happened. It's true.
I didn't think girls like that existed. But I was apparently wrong.
Strangely, today didn't feel like a Friday at all. It was just one of
those
days. Those
blahhhh
days. You know what I'm saying?
It has been cold here lately, even for _______. Last year was the coldest, I think, but this year has felt even colder.
Right now, though - I am really hungry. So I am going to go eat, and then I'll come back and talk to you guys later.
P.S. I had to take off my music player because Mixpod/My Flash Fetish are not supporting mp3 songs anymore unless you upload them yourself. So that's sucky. But I will try to find a way. I know how you all love my music.
Wink.