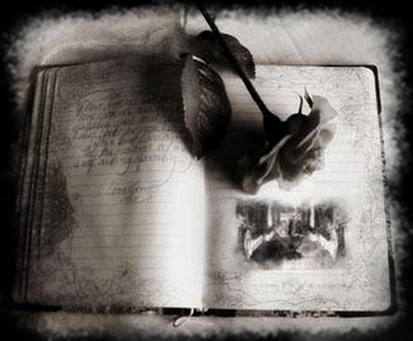 The room is silent. Loudly silent. Pages turn, people shuffle, a pencil gliding over a sheet of paper. It is silent. The world turns; somewhere in the distance, a dog barks.
The room is silent. But I hear everything. The crying of a baby, the whimpering of a dog, the stabbing of a knife, someone crying out at night, asking God why there has to be so much pain and bloodshed.
Somewhere in the distance of the light, I hear something. A music-box playing its last tune.
[prose: copyright (c) by Candice A. Anderson]